The medical cosmetic industry has blown up in the last couple of years. Today, medical estheticians are employed in salons, luxury spas, resorts and hotels, and other businesses. They provide a range of specialties and services, making them especially popular among individuals seeking rejuvenation treatments.
Let's take a closer look at their expertise, specialties, and training.
What Does Esthetician Training Look Like?
Let's get one thing straight: while anyone can become an esthetician, they do need to obtain proper licensing before they can offer professional services. Acquiring a basic esthetician license typically involves completing a training program that covers courses on facial massage techniques and skin analysis. This can be completed within a couple of months, depending on the institute they opt for. Acquiring a basic esthetician license makes one eligible for entry-level vacancies in salons and spas, allowing them to gain hands-on experience.
It's important to note that licensing requirements may vary across states. Most states require candidates to complete a minimum of 300 hours of training. They are also required to take written, oral, and/or practical exams.
Additionally, professional estheticians also often opt for further training and education. This can take various forms, such as a cosmetology degree or diploma, advanced courses, and additional certifications.
diploma, advanced courses, and additional certifications.
What Do Estheticians Specialize In?
Medical estheticians have various specialties. It's not uncommon for estheticians to specialize in specific skincare treatments, and every professional has their own accreditations. However, most estheticians are well-versed in the following procedures and offer them as a part of their regular services:
Facials (including cleansing, exfoliation, and facial massages)
Acne treatment
Blackhead extraction
Superficial chemical peels
Microdermabrasion
Body scrubs and masks
Hair removal (including waxing and laser therapy)
Makeup application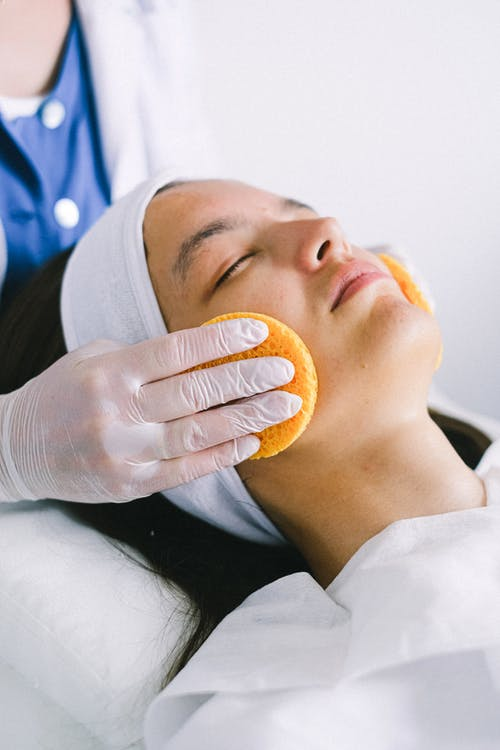 Additionally, they have expertise in skincare techniques and products. A medical esthetician can guide you about your skincare routine, help you choose products with the right ingredients, and share various skincare tips and techniques.
Learn from a Seasoned Esthetician
If you wish to learn more about what medical estheticians do, check out Journey through Esthetics by Naushaba Ahmed. The book gives an in-depth account of the profession. It also serves as a guide for aspiring estheticians who wish to pursue a career in the cosmetic industry.
Naushaba Ahmad is a skin expert and therapist with a diploma in Esthetics from Huntington School of Beauty Culture W.V. She's also certified in Anti-Aging Aesthetic Medicine (A4M), and has a degree in Skin Pathology and General Pathology.